Client Success Stories
************ 
"...have about 5 days of use on the new pack and I'm very pleased.  If this pack lasts like it should I will be ecstatic.  I'm on a golf cart forum and posted pics and expressed my happiness with your pack."(Battery Pack GBB5464-17 boxed).
Steve H., MD
************
"I have a 2012 Club Car Precedent that had the original batteries. It was setup using 6 8volt batteries. With the help from different threads here I decided I could upgrade my cart to lithium as a DIY.
Thought I would share my experience with everyone." (read more here)
Jesse, CA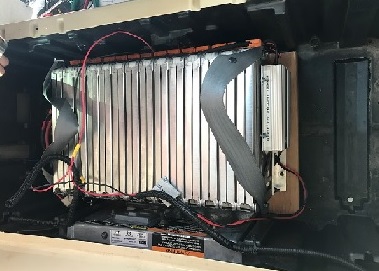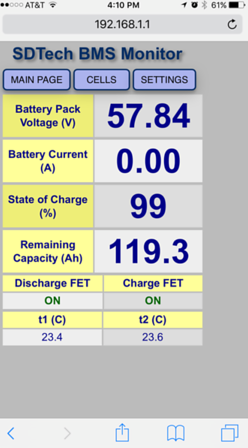 ************ 
"The golf cart is fun to drive now that it is lighter. It goes faster and has great acceleration."
J.K. AZ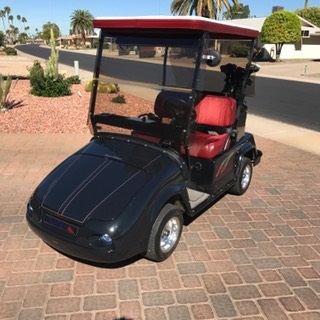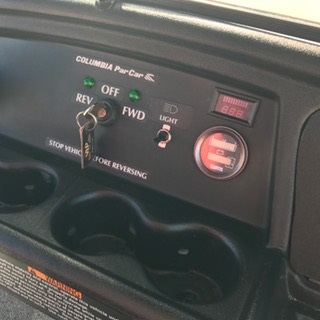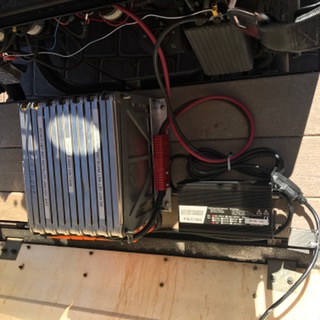 ************
Golf Cart Lithium Conversion 4100Wh Battery Pack DIY38110-16 - Installed in Florida.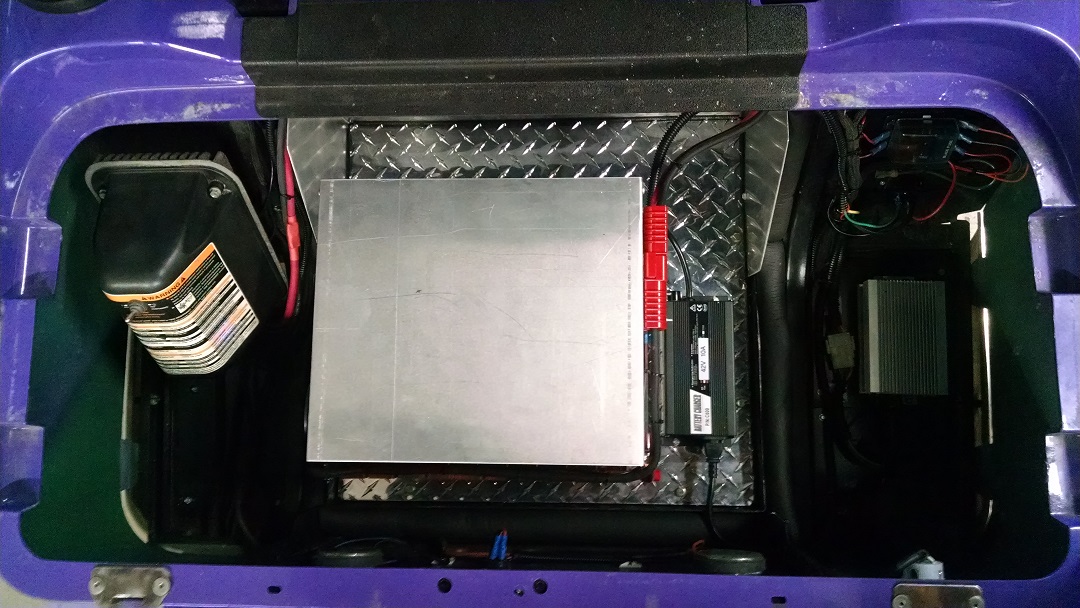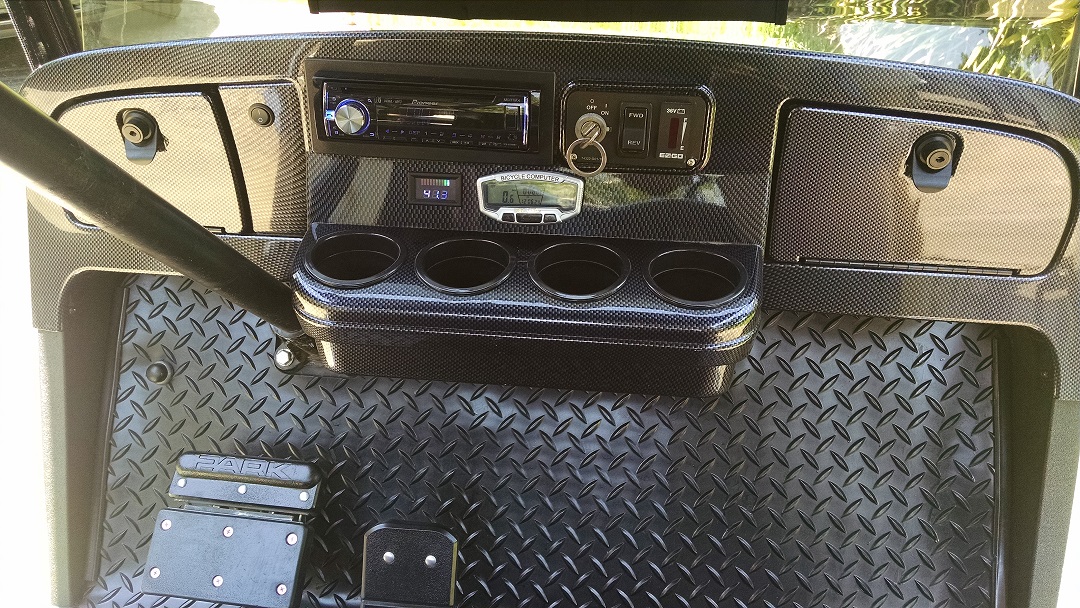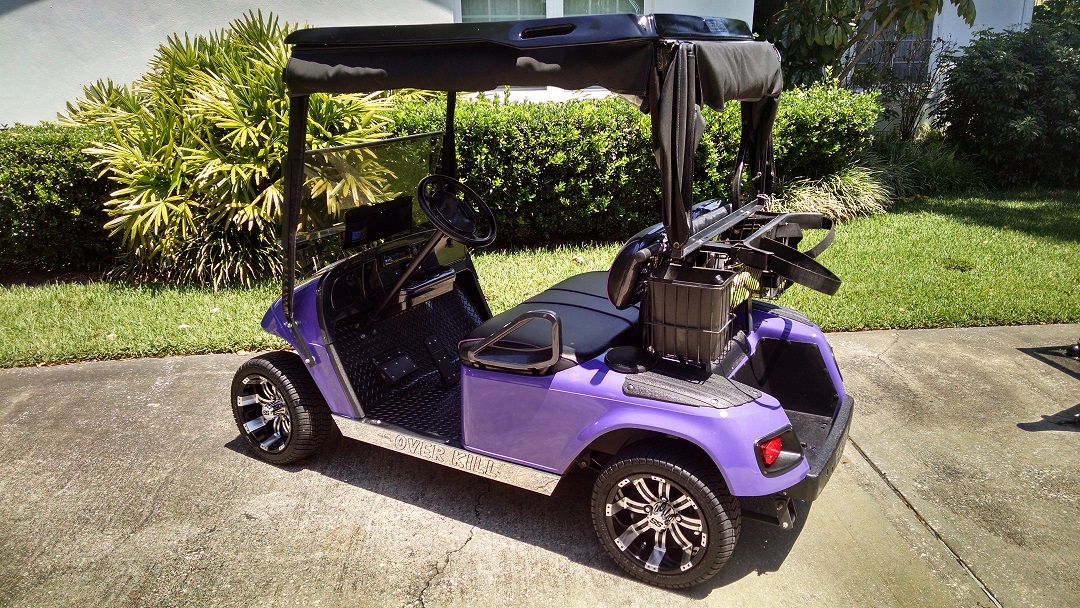 ************ 
Incredible!!! We drive to MS and installed them [2 golf cart kits DIY 3200Wh KT5360 + 2 chargers] and our customer is just thrilled !!
Steve and Audrey, FL
www.Greenshedconversions.com
************ 
I want to thank you both for your help in getting the Gen 3 batteries, (tested, balanced and ready to install) which I have put in my daughter's 2005 Prius. She is getting better mileage than her Prius ever gave her in the past.
The transaction with you guys was very up front with nothing hidden and I could not believe how quickly you got the wonderfully balanced and matched modules out to me and how quickly the core refund was deposited back into my PayPal account.
The whole process of contacting you, getting the Gen 3 modules, installing them and getting a refund back on the cores was only 9 days total or 7 business days without a single glitch, misunderstanding or problem and like I say, my daughter and her Prius are happier than they have ever been.
My wife and I have a 2007 Camry Hybrid and a 2011 Prius and when those cars need help with the High Voltage Batteries, we will definitely be using your service again.
Many, many thank you's to you and your team.
Wayne, MT
************ 
Click here for client reported performance of 2001 Club Car DS with 7 cell Lthium Pack, 2006 Club Car Precedent with 14 cell  Lithium Pack.
************ 
"Just want to thank you for all your help thru my lithium project. …  When I did a load test with the Lester 48V battery tester. I came away very pleased. It is an automatic test that puts a 50A resistive load on the pack and shuts off at 42V all being timed. The test took 113 minutes to reach a pack voltage of 42V and cutoff. My existing lead acid batteries under the same test lasted 34 minute before reaching 42V auto cutoff. That is a pretty good increase in capacity. Plus there is almost no voltage drop when the cart is under full load from a stop up to speed, maybe 1V.
The install in the car was very smooth. The car was an instant screamer with gobs more torque. I have attached the write up I placed in the Buggies Gone Wild forum…[click here to view]
It has been a pleasure working thru this with you. …
You have no idea how happy I am with the results. I just ordered a disc brake package for the rear, I need more stopping power... " 
Gary, FL
************ 
"Alright my friend, the results are finally in!
The bottom line is that, after nearly two years of discharge and recharge in simple series connected configuration without the aid of an Electronic Balancing System, my 10 cells of Nissan Leaf battery still appear to be in optimum condition. 
Last time I used that battery pack over a week ago before replacing it with my newly built 12S upgrade pack, I had it charged to 40.1 Volts and used it for my daily commute to work and back.
Today, I finally got a chance (I am too lazy to make a video!...) to put the multi-meter across the terminals of the battery pack and each cell, and saw these readings:
Total voltage:  39.4 Volts
Each Cell Voltage: 3.94 Volts (Exactly!)
So, while we observe the superb performance of these cells for almost two years in eBike utilization, we would perhaps be well served to remember these facts: 
- In construction of the pack I made sure the connections between cells were physically strong and electrically sound.
- I never let the total voltage of the battery pack to drop below 36 Volts.
- The cheap Chinese made 40V charger never put out more than 2 Amps of current during charge.
- Because the cheap Chinese charger would get hot, I opened more vent holes and slits in its shell and zip tied it to this model of small Bionaire floor fan. I am now using it again in conjunction with my new hi-tech balanced charger, which also gets kind of hot!  ;) 
So there you have it! You can use my findings as your own facts if you want... 
Your customer and friend, 
P.S. I now know that with both my Nissan Leaf batter packs, I am going to enjoy my e-mobility for years to come. In fact, I think I'll end up gradually buying more batteries, motors, and ESC's to make an All Wheel Drive four wheeler using Bicycle hub-motor wheels with custom made shell to protect rider from elements. I have its electrical system design already worked out...  :)"
Farrokh, CA
************ 
"I have done a great deal of testing using these batteries for my e-bike (50volts 30 Ah). I have found I can go 85 miles on a charge, which is incredible for an e-bike. we have just completed a 1,600 mile bike ride (Seattle - San Diego) using the Nissan Leaf battery. www.soundsswells.com documents that journey.
Thank so much for making these batteries available."
Paul, AZ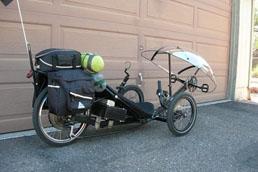 ************
"Your batteries are awesome.  We placed second in range which is the best we have ever placed in modified car class."
Chris, NC
************
"I just wanted to say that I finished installing the batteries on my Vectrix e everything works fine. ... The scooter runs great with these batteries and even faster because there is only a very small voltage drop, it is 20 kg lighter, and it has 3 times greater range (I suppose 60-90 miles - I will test it)."
Mihail, MD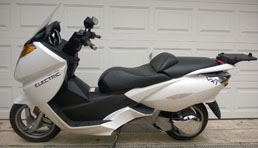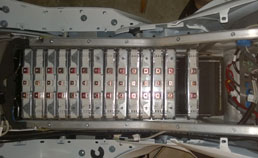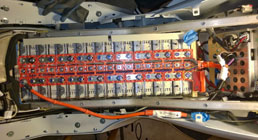 ************
If you are one of our clients and would like to share your experience here - we would love to hear from you!
 Please email us information about your project to This email address is being protected from spambots. You need JavaScript enabled to view it..